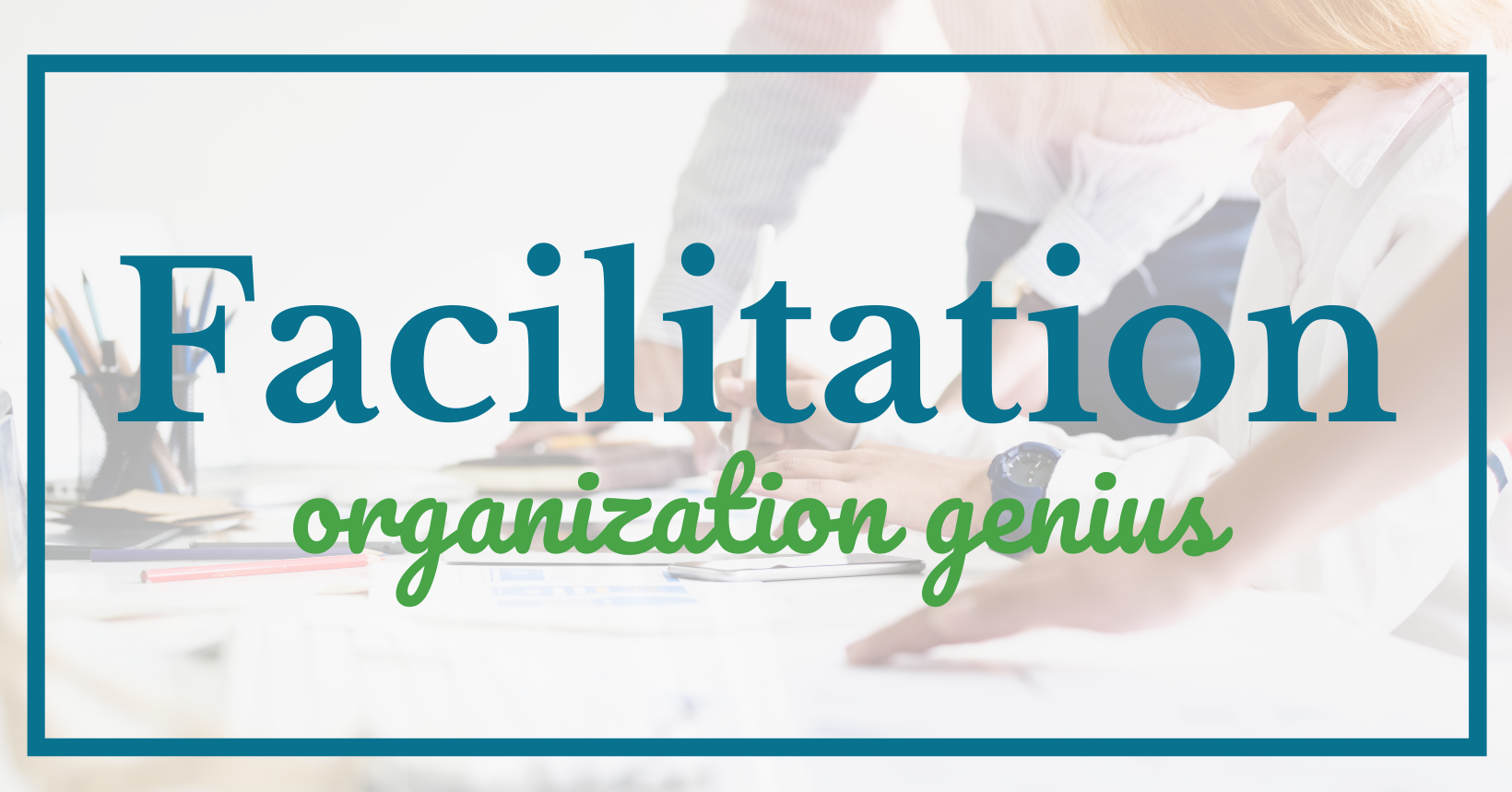 Leverage the genius in your organization with professional facilitation.
I have to admit, facilitation is probably my favorite thing to do. Whether it is for an individual in a Free Your Genius intensive session, a team working through ideation for new solutions or process improvement, a Board of Directors retreat, company strategic planning, or a series of community focus groups… I LOVE it all!
I work with you to assess your needs, design and conduct the facilitation, and create any necessary documentation of results and next steps.
There is a significant advantage to utilizing an outside party to facilitate your meeting. As an outsider I'm unbiased toward any person, group, or decisions made. I have no skin in the game other than guiding the participants toward the desired outcome of the meeting.
I'm in a unique position to bolster curiosity while wrangling and untangling ideas. I can also rein in stragglers and conversations that don't serve the purpose, or loosen my grip to let seemingly stray ideas have a chance to see the light.
If your organization has the need for a facilitator, let's chat. Email or call 913.269.8317 to discuss your project.