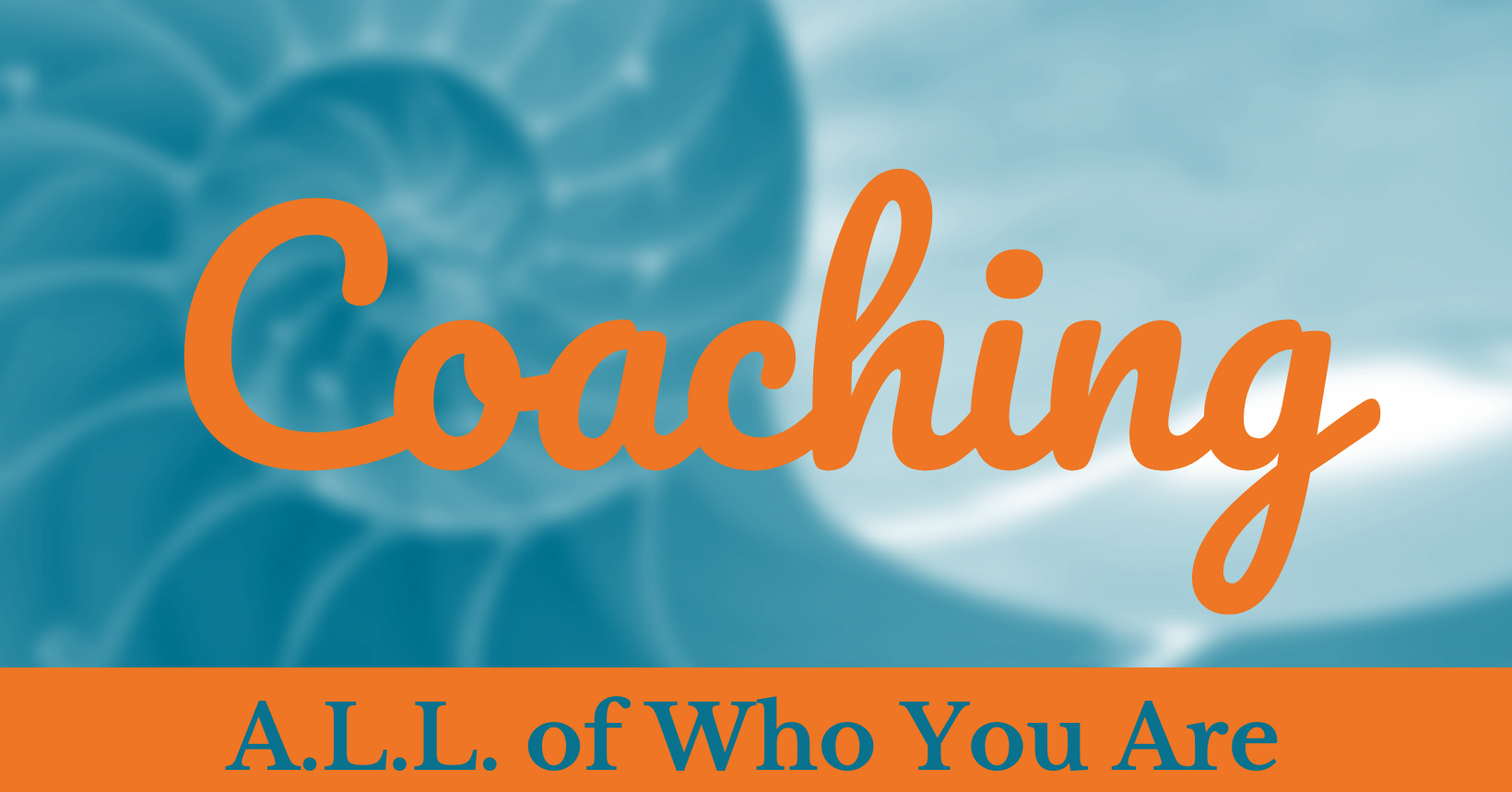 Here's what I know about you. You either want to…
Create something new – a new business, brand, product, program, course.
Build upon what you have – grow your team, expand your market, etc.
Improve how you're working or what you're offering – simplify, perfect messaging and offerings, systematize, and so on.
I also know…
You can't do all the things at once, even though you try.
You can't just learn, and learn, and learn, and not apply what you're learning.
You can't just plan without implementing.
You can't just sell without serving.
Most of all, you can't truly build and run a business that you enjoy if everything isn't aligned, including: who you are, your genius, who you serve and how you choose to serve them, your messaging and marketing, as well as the way you integrate business with the rest of your life.
When any of that is out of alignment work becomes a grind. It drains your energy – physical, mental, emotional. You not only lose momentum, but you can't regain it until you're in alignment again.
Are you ready for things to be different?
If you're ready to Create, Build or Improve something in your business…
If you need guidance and accountability for focused action…
If you need support realigning your business with who you are and how you want to serve…
… I can help.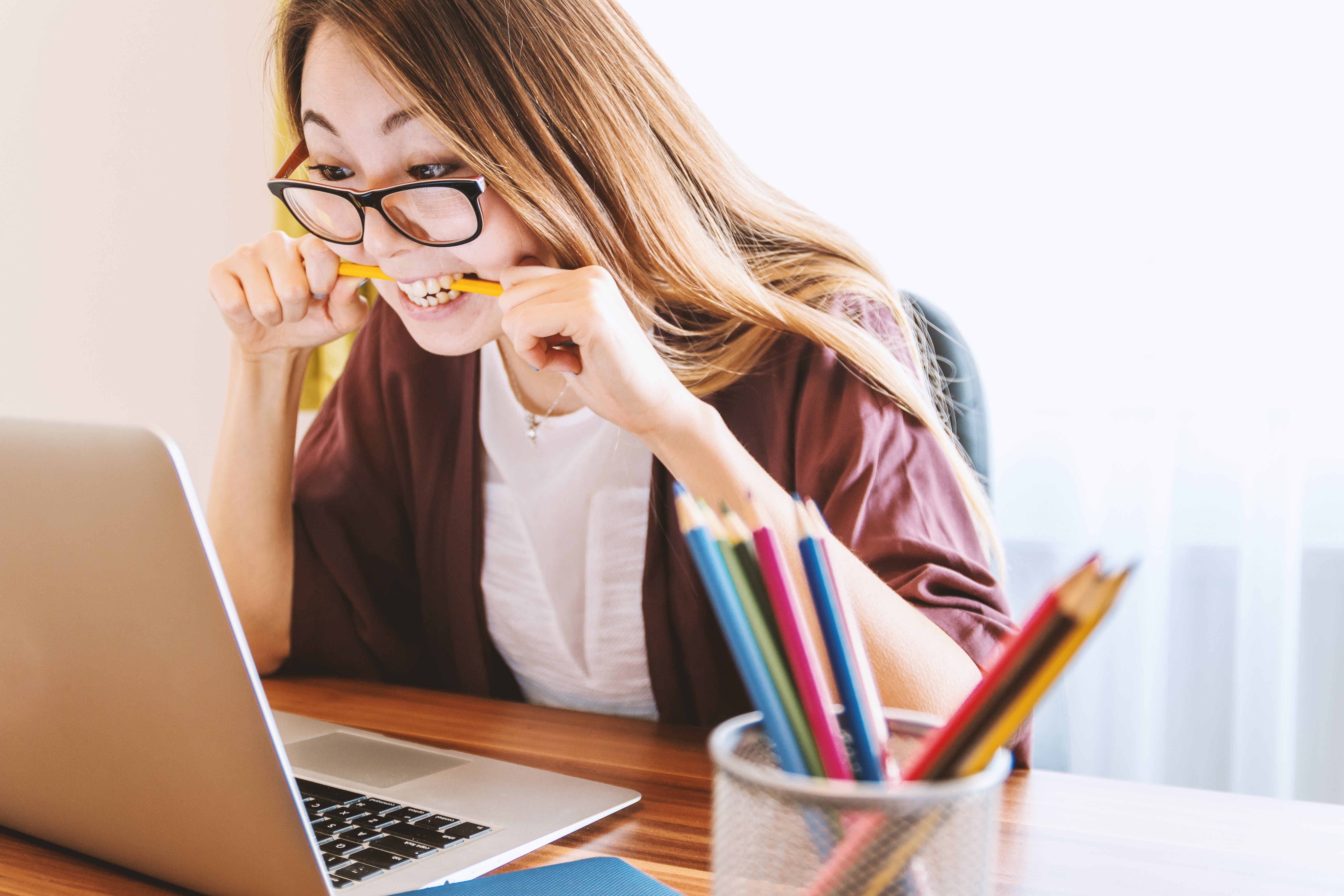 Let's work together!
I'm a Strategic Business Coach. What's that? It is 1-part consulting and 2-parts coaching. You want that. This isn't life coaching. You want me to bring to the table my eclectic professional background, education, and experience helping clients do all the things I mentioned above.
I roll up my sleeves and dig in with you, providing expertise, strategy, feedback, edits, and insight.
I also coach you to do your best work, hold you accountable, be realistic, work through the struggles, own your genius, and listen to your intuition.
Here's what a few clients have said.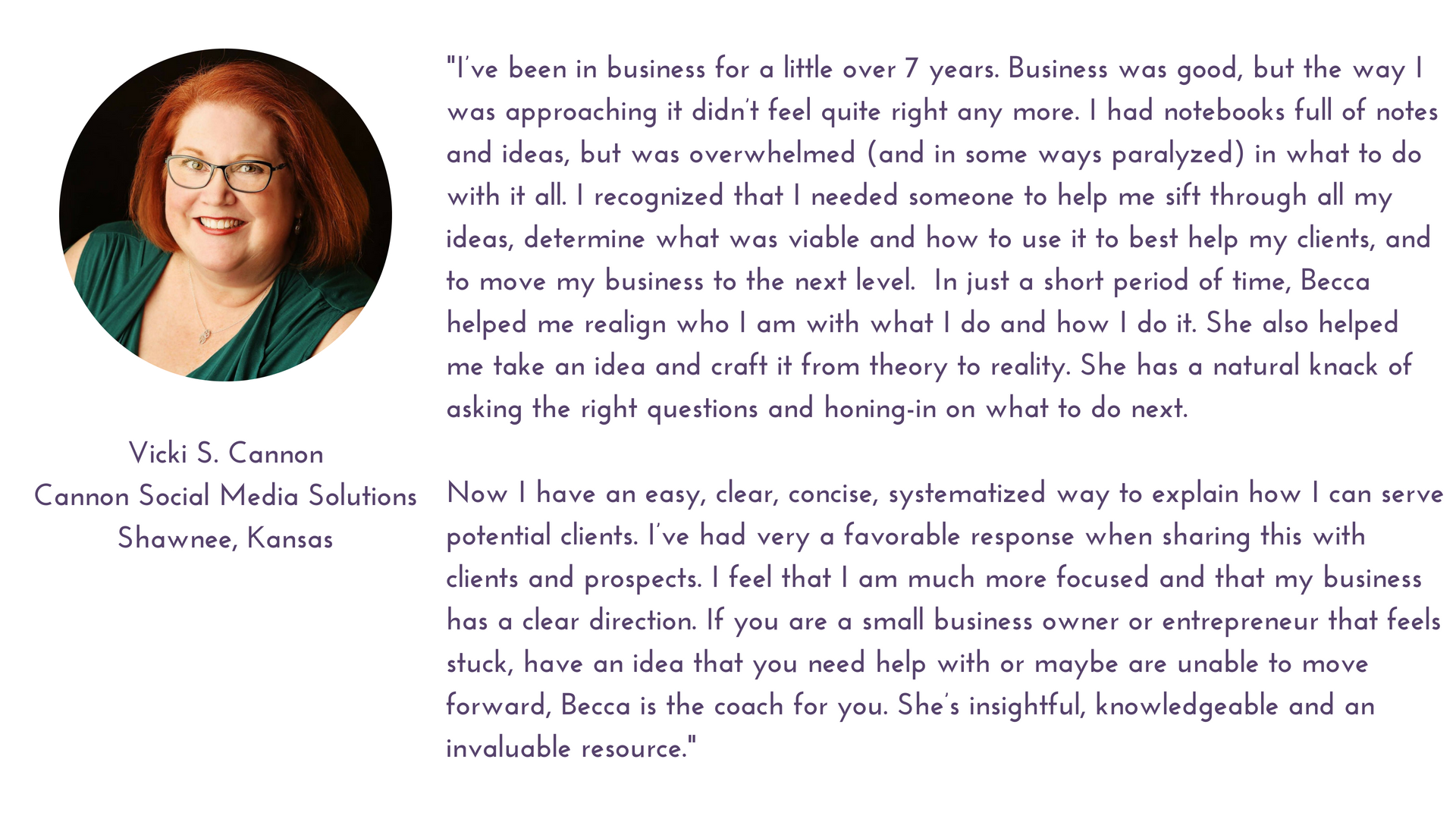 Our work includes:
coaching prework packet – even though we will have talked before, this targeted packet helps me know where you are in your biz and what you want to focus on for our work together.
12 coaching sessions – two 90-minute sessions (initial session, and at the halfway mark); ten 60-minute sessions
unlimited email and text access to me
review and detailed feedback on anything you want to send to me in advance of and related to our coaching sessions work
If this feels right to you and you're ready to sign up, or if you have a few questions, let's jump on a call. Contact me at 913.269.8317 or connect@korsolutions.com
Who am I?
Hi, I'm Becca. I am a visioneer, dot connector, and pattern hunter. I am an idea wrangler and untangler, generator, expander, connector, and monetizer. I am a holistic systems thinker, designer, and change catalyst. I've been an independent business strategist, coach, and curriculum/content developer for 12 years, helping people like you turn their ideas and expertise into income and impact. You can read more about my background here.
Prior to having my biz, I had 15 years in corporate and nonprofit work. I also hold a Masters in Human Resource Development and Organization Development, certification in Human Systems Dynamics, and certification as a Master Team Facilitator.