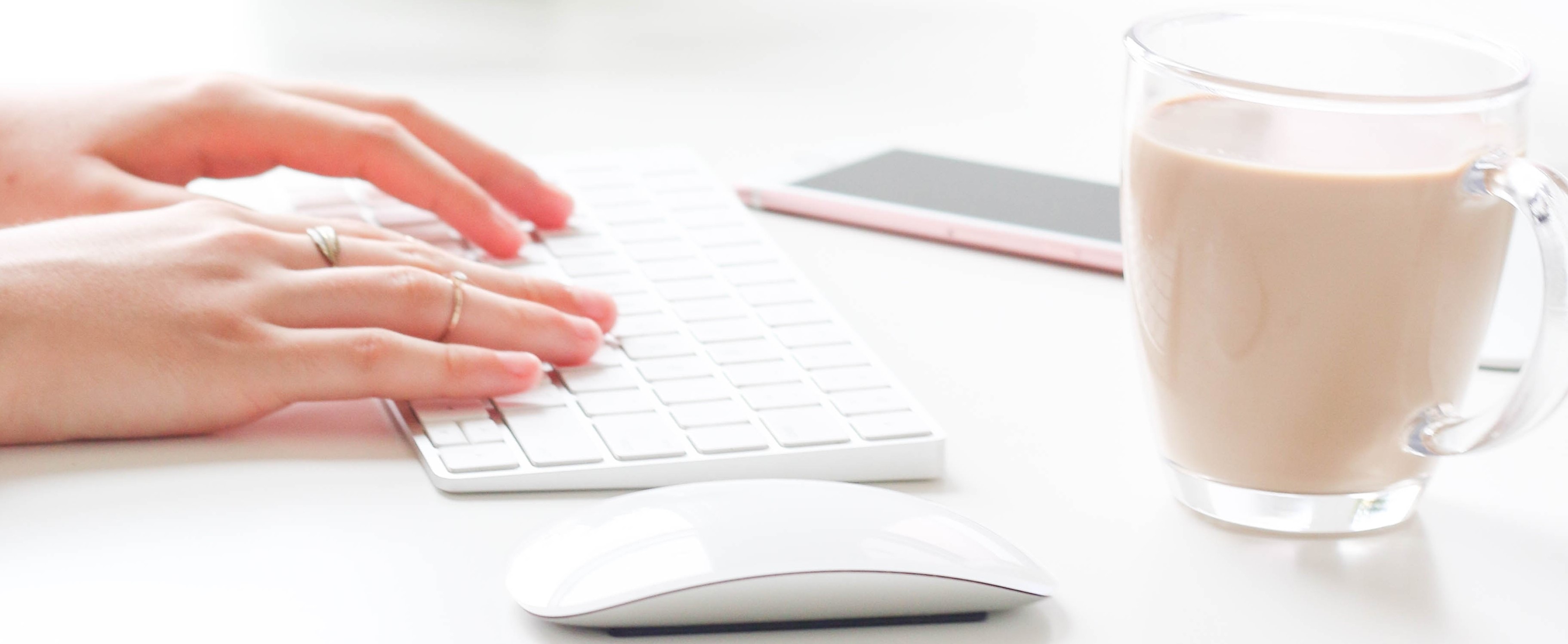 Stop denying your expertise

 
Own your genius and share it in a way that serves more people
Create the business and life you really crave
You've been doing your thing for a while now. You're an expert, the go-to gal.
Your calendar is usually pretty full with 1-to-1 client work or projects.
In fact sometimes it is too full and you wonder if you'll ever get an entire weekend to yourself.
Other times the pipeline looks a little dry and you start to get nervous that the clients will come and the income will be there.
Often it feels like you're either hustling for the next client or swamped with the work you already have.
You want to take a vacation, or just a day here or there, and not worry that when you're not working you're not making money (heaven forbid you get seriously ill and can't work!).
Isn't one reason you started this business so that you could have more freedom to live life your way? Does it feel like that?
Didn't you also want to make a big impact on as many people as possible? Is that happening the way you expected with your current business model, working 1-to-1?
You've thought about creating a course – a one-to-many business model – as a new revenue stream, but it kind of freaks you out. You have concerns:
You've never done anything like that and aren't sure how.
It seems very expensive when you see courses with all the bells and whistles.
You're not really sure that what you do can be taught.
You're not even sure you have anything clients would want to learn.
You've bought courses from "experts" before only to be sorely disappointed in the content; you never even finished them. You don't want to be THAT person to someone else.
It sure would be nice to help more people and generate more income without giving up more of your time.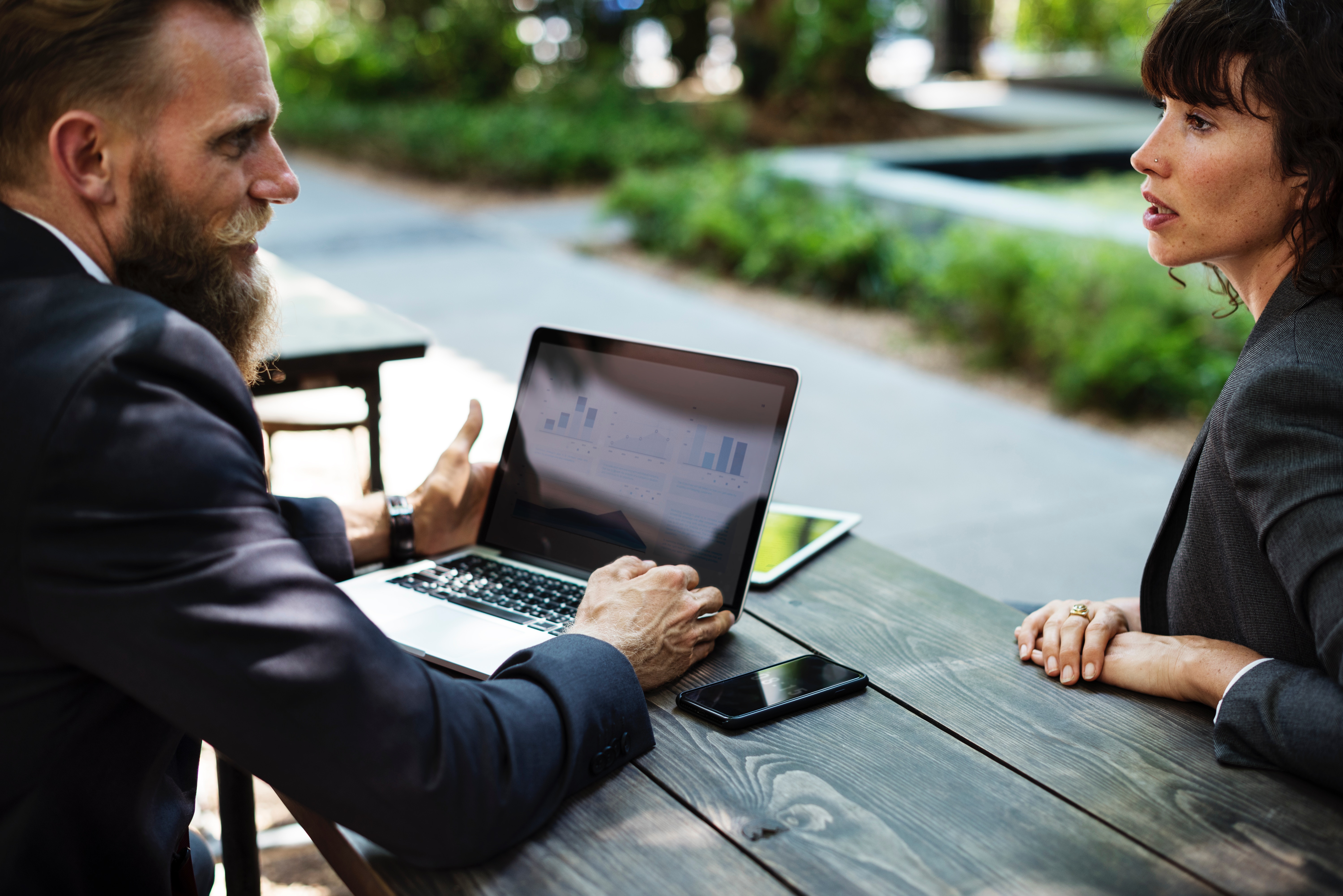 What if it could be different? 
See your own expertise in a way that showcases all the content you can easily create.
Get clear on what your clients/customers DO want to learn from you and will buy from you.
Apply a proven method for creating compelling courses that don't disappoint and cement your credibility as an expert.
Have a cadre of confidants who light a fire in your belly, hold you accountable to your own goals, provide feedback as you create your course, and cheer you along the way.
Prioritize a time, space, and support network that helps you stay focused, create that course and finally share it with the world.
You can create a compelling course that increases your impact in the world, income in the bank, and free time in your life.
Introducing…

I formed The Compelling Courses Mastermind because I'm tired of seeing brilliant coaches/consultants holding back, afraid to put their genius out there to a broader audience. I'm also tired of seeing and experiencing bad courses being sold by otherwise smart people. That's not good for the student or the teacher.
Creating quality, compelling courses that stick not only increases your income, but also your credibility and the impact you can have in the world, while freeing up your calendar.
Adding a revenue stream that doesn't necessarily require your presence, trading time for dollars, is an important step for solopreneurs like you and me. It frees up our time for family, fun, self-care, and to do more work ON the business instead of in the business with clients.
….. Pssst….You don't have to create a course necessarily. You may decide to create a group coaching program, or an in-person retreat, or a video series to build your list. Options are endless!
So what is a mastermind group
A mastermind is a small, specially curated group of individuals brought together to support, encourage, challenge, and hold one another accountable as they each take massive action towards their goals.
It's a confidential, safe place of people who get it. They get what you're feeling and the roadblocks you've faced because they're feeling them too. It's a place where you get to be completely real, raw, and vulnerable. It's also a place where you get the feedback you crave as you create your course and to share ideas. And it's a place to celebrate the small and big wins, even those you wouldn't feel comfortable sharing with other friends or family.
People in masterminds make things happen. 
There's some sort of magic when you mix together desires, clear goals, resourceful people, believing eyes, encouragement and accountability. That doesn't mean you don't have to put in the work…quite the opposite. But work that is wanted, that is part of a driving force to reach your goals, is just different, AND feels different when you aren't alone and have people with whom to celebrate victories, big and small.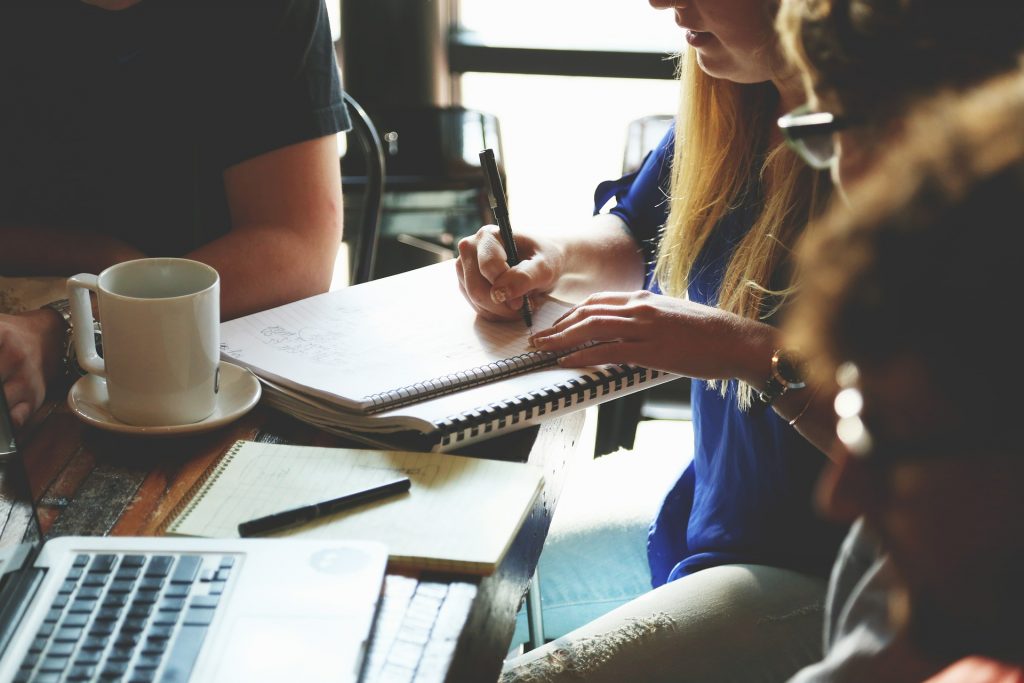 "It's not done until it ships

"

– Steve Jobs
**NEXT SESSION PLANNED FOR EARLY 2019**
The Compelling Courses Mastermind Includes:
12 Mastermind sessions (2 hours each) over 6 months, conducted via Zoom video conferencing. Start date TBD in early 2019.
Get to Know You / It's a Wrap sessions (2 hours each). I want to ensure that our Mastermind sessions are laser focused on moving your business forward. Therefore we'll have a Pre "Get to Know You" session the week before our first Mastermind session to meet one another and to go over ground rules to maximize your experience. Similarly we'll have a Post "It's a Wrap/What's Next" session to close out our work together and share insights
Private Facebook group for continual sharing, feedback, accountability, and support
3 One-on-one coaching sessions with me – You and I will have one 90-minute coaching session to zero in on what you hope to create during the mastermind and ensure it fits with your current suite of offerings. You'll have two additional 60-minute coaching sessions with me to be used at your discretion during our 6 months together
A carefully curated small group of peers who will become your greatest champions and confidants (only 4 to 6 people per group). Because the power is in the relationships and having the time for everyone to be seen and heard, I keep the groups small and brilliantly blended
BONUS: My "Free Your Genius – Mastering Mind Maps" online training. Mind maps are a simple yet powerful tool I use for everything from brainstorming to detailed planning
BONUS: My "Create Compelling Courses" online training. I'll teach you the model that every professional Instructional Designer follows. We'll use it as our guide throughout the mastermind
The Investment that Pays You Back
The Compelling Courses Mastermind will both train and support you in the development of a new revenue generating program that will uplevel your business.
Your investment = $3,600 (discount if paid in full)
Are there free masterminds out there? Sure. But free masterminds don't produce the same results. No investment. No return. On top of that truth, this mastermind is all about creating something that will generate revenue over and over again.

Just to be clear…Mastermind is a profoundly powerful tool, but you still have to do the work to create your compelling course. Also, The Compelling Courses Mastermind is not a group coaching or training program. It is a facilitated roundtable of your peers. You'll learn from one another, give feedback and insight to one another, and hold one another accountable. As your facilitator, I'll chime in with coaching and resources…and your bonus trainings… along the way, and keep everyone focused on their goals.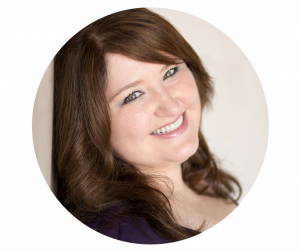 Who am I to facilitate The Compelling Courses Mastermind?
I am a visioneer, dot connector, and pattern hunter. I am an idea wrangler and untangler, generator, expander, connector, and monetizer. I am a holistic systems thinker, designer, and change catalyst. I've been in business as a business strategist and curriculum/content developer for 10 years, helping people like you turn their ideas and expertise into income and impact. You can read more about my background here.
Over the years the courses, programs, events, products, and books I've created with my clients have reached hundreds of thousands of people. I've worked with people who are new to their business, to industry experts, to a 7-time bestselling author, many thought leaders and everyone at the stages in-between. They all have something to share. You do too. It's not always easy to do it alone, which is why I've created the Compelling Courses Mastermind.
Nearly five years ago, I started a mastermind for myself because I needed the support and camaraderie. We're still connected and we've all shifted our businesses. In 2015 I had the great honor of being selected as part of Jonathan Fields' international change-maker program, Good Life Project Immersion. It was the best decision of my life! Immersion included smaller mastermind groups that met for the seven months of the program. It was transformative and convinced me that I wanted to make masterminds part of my business. I recently had the opportunity to train with Jonathan's mastermind coach and concierge, Liz Scully of Rethink Central, so that I could give my mastermind clients the best experience possible. I'm excited to work with you!
Oh, and prior to having my biz, I had 15 years in corporate and nonprofit work. I also hold a Masters in Human Resource Development and Organization Development, certification in Human Systems Dynamics, and certification as a Master Team Facilitator.
F.A.Q.'s
I have a hard time calling myself an expert. Is this for me?
I get it. Most of us have a hard time singing our own praises and acknowledging our expertise and successes. The thing is, you don't have to be THE expert, just AN expert…and not on everything, just the thing you're teaching. Expert is also a bit of a relative term. You're certainly more of an expert than a person who just started doing XYZ when you've been doing it for 5 years. They can learn from you just as you seek out experts who are more advanced than you when you're the student. You just have to get clear on what you have to offer and who your audience is. We'll talk about both of those pieces in the two training bonuses included in the program.
What if I'm brand new to my business?
Being new to your business is fine as long as you're teaching from the experience that brought you to this business. That said, if you're new to your industry / expertise, then this is not the right time for you to create a course. You need some depth of experience in the subject you're teaching. So if you just started baking cookies three months ago and now you want to teach the world how to bake cookies, this is not the Mastermind for you.
What if there are other courses out there on the same subject I want to teach?
That is most likely the case for everyone and every topic. I choose to see it as proof that there is a need for that information. The question is how will you add value differently? Your course will be from your approach, steeped in your experiences, and taught in only the way that you can, for the audience that is attracted to you.
I really don't see myself as a writer. Can I do this?
Yes! You don't have to be a writer. You have to know your subject matter. I'll show you how to plan and structure your course so that it breaks down in a way that makes it easy for you to create the content, even if writing makes you nervous. I also have some tricks of the trade that can make it very easy, especially for non-writers.
Does it take 6 months to create a course?
That depends. Like anything of quality there is a lot of planning that goes into creating a course. If you know your business, topics, and Ideal Client Avatar inside and out then that part will be a breeze. If you don't, it will take some time (and we'll talk about that). It also completely depends on what you're creating and the delivery method. Is it a 1-hour webinar with a PDF download? Is it a "lesson a day" type course delivered via email, all in text? Is it a six-module course delivered through multiple videos and workbooks? Some people will finish this pilot mastermind with a course fully ready to sell, and others will still be developing their content. Everyone will finish with the understanding of how to create compelling courses and have received quality feedback on whatever they've shared during our time together.
This seems pricey considering I'm doing all the work creating the course.
You're not paying for someone to create the course for you. If you were, I guarantee it would be a significantly higher investment. What you're investing in is 1) a quality peer group and coach for accountability and feedback as you take action, 2) learning how to create compelling courses that will generate income and create impact in your world, 3) one-on-one coaching opportunities with me, an expert in course creation. The outcome of all this, if you do the work, will be a course that you can sell again and again, and most likely more than make back the money you invested in the program. I can't guarantee that, because it is completely up to you to do the work.
What if I get into the mastermind and it just isn't for me? Are there refunds?
If you are accepted into the mastermind, but decide to quit before the first session then I will refund all of the money you've paid to date (refund will take up to 30 days). If we've started the mastermind sessions and you decide it isn't for you there is no refund. You will have the option to transfer 50% of money paid to date into other services from me, e.g. coaching, consulting, or a future mastermind.