I have a lot of wickedly talented people that I work with, and super cool tools I use to make clients' visions reality. I've pulled some of them together to share with you on this page. Keep checking back, as I'm always adding new resources.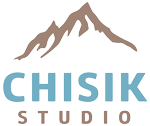 Zachary Cole – Chisik Studio, is an amazing graphic designer! I met Zach working together on projects for our mutual client, Dr. Michelle Robin (and we still work together for her). I have since referred Zach for several clients' projects. Whether it is a logo, website, bannerstand, sales pages, book covers, or any type of marketing collateral, Zach can do it. He is fantastic at really listening to who you are and what you need, translating it into a visual that represents the soul of your project. He is also fast and responsive, which is beyond helpful. Consider Zach for your next project!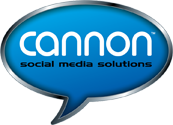 Vicki Cannon, Cannon Social Media Solutions, is my go-to gal when my clients (or their employees) need social media training. This online marketing world requires building an engaged community across social media platforms. It is incredibly easy to waste time posting on the wrong platform for your audience, or simply posting without a strategy and understanding how to actually engage your followers. Facebook in particular has complex algorithms that constantly change and make it difficult to reach people (you think you are, but you're not). Vicki has fantastic online training programs and consults one-on-one on everything from the basics of all platforms, to more advanced understanding of Facebook Ads, using Hashtags effectively, and leveraging Google+. Check her out!