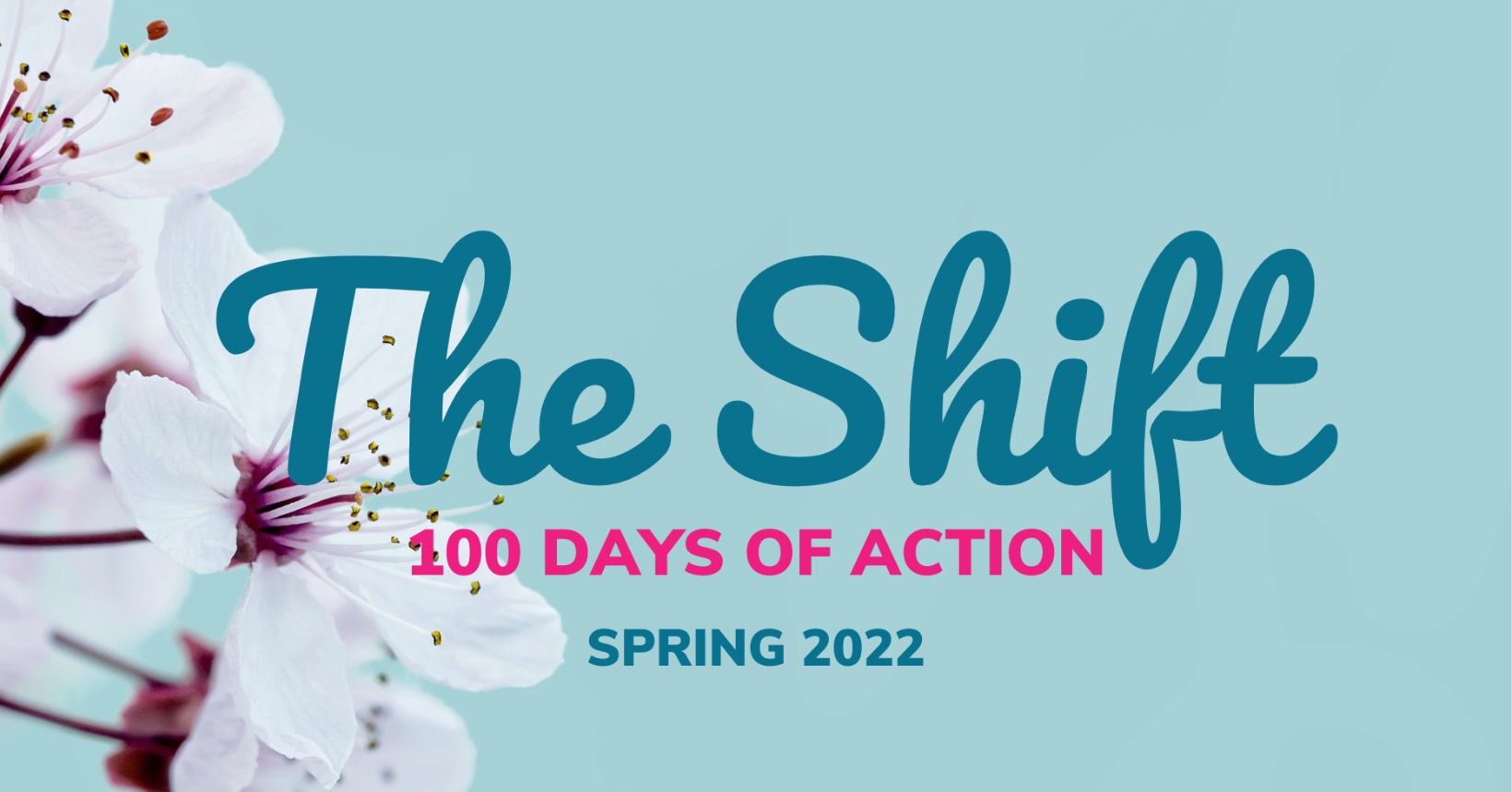 Welcome to The Shift: 100 Days of Action, Spring 2022!
This sign-up page is ONLY for two groups of people:
Members of The Shift community from previous years who want to participate in this round and receive the new workbook and reminder emails for coaching calls.
Friends of current Shift members (maximum of 2 invitations per member) who have signed up and paid a special price directly with me, Becca.
If you ARE in one of these two groups, then please sign up below to be added to the email list for this Spring's round of The Shift. You'll get a confirmation email first, so look for that. Then you'll receive details to ensure you're in The Shift Facebook group, have all the coaching call details, etc. The new workbook will be delivered via email one week before the start of the program.
If you ARE NOT in one of these two groups and came across this page, please be respectful and do not sign up here. You're very welcome to join The Shift through the regular web page, which you can find here. Thanks!